20 June 18 //

I have a brand new smut request up! Feel free to check it out. <3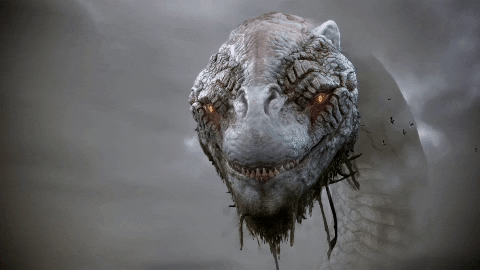 all-time faves
no, thank you!
please no
These are my favourites. Bolded are the ones I love to play against. (I'm not so picky when it comes to females.)
Females: Abigail Ratchford, Alexandra Daddario, Alex Kingston, Alice Goodwin, Amber Rose, Amy Dumas (Lita, WWE), Anastasia Vinogradova, Angelica Charrupi, Beth Lily, Claire Holt, Dani Divine, Eiza Gonzalez, Evangeline Lilly, Esther Baxter, Holland Roden, Jenna Jenovich, Jennifer Love Hewitt, Jada Kingdom, Jessica Parker Kennedy, Jill Wagner, Jordan Carver, Kat Dennings, Kat McNamara, Kate Upton, Keira Knightley, Kelly Rowland, Lauren Cohan, Leona Lewis, Liz Gillies, Lucy Collett, Margot Robbie, Melissa Rauch, Nicole Kidman, Nicki Minaj, Olunike Adeliyi, Paige (WWE), Perrie Edwards, Sasha Banks (WWE), Stefania Ferrario, Stephanie McMahon (WWE), Tico Armand.


Non-Binary: Miley Cyrus, Ruby Rose


Males: Alexander Ludwig, Andy Samberg, Ashton Irwin, Brock Lesnar!!!! (WWE), Brock O'Hurn, Calum Hood, Colin Firth, Danny Jones, Dean Ambrose (WWE), Dolph Lundgren, Dominic Sherwood, Dougie Poynter, Ed Sheeran, Harry Styles, Ian Bohen, Jamie Bell, John Cena (WWE), Joseph Morgan, Keith Powers, Liam Payne, Louis Tomlinson, Lucas Till, Luke Hemmings, Matt Barr, Matt Czuchry, Matt Daddario, Matt Davis, Matt Smith, Matt Walst, Max Riemelt, Michael Clifford, Michael Grant Terry, Michael Socha, Mikkel Jensen, Niall Horan, Randy Orton (WWE), Rhys Wakefield, Shaun Sipos, Sinqua Walls, Taron Egerton, Theo Rossi, Til Schweiger, Tom Fletcher, Tom Hardy, Tristan Wilds, Tyler Hoechlin, Wentworth Miller, Yuri Pleskun, Zach Roerig.
Amber Heard, Angelina Jolie, Ariana Grande, Ashley Moore, Camila Cabello, Demi Lovato, Dianna Agron, Dua Lipa, Emma Watson, Gal Gadot, Gemma Arterton (may make an exception), Iggy Azalea, Jenna Coleman, Jennifer Lawrence, Jessamyne Rose, Katy Perry, Lea Michele, Lena Dunham, Lucy Hale, Melanie Martinez, Natalie Portman, Naya Rivera, Nina Dobrev, Phoebe Tonkin, Selena Gomez, Shelley Hennig, Tatted Up Holly, deceased faces.
Andrew Garfield, Chris Brown, Cameron Monaghan, Chris Evans (unless I'm using him), Chris Pine, David Gandy (unless I'm using him), Dylan O'Brien, Dylan Sprayberry, Gaspard Ulliel, Henry Cavill, Ian Somerhalder (unless I'm using him), Jensen Ackles (depends on my mood), Johnny Depp, Josh Hutcherson, Jude Law, Justin Bieber, Liam Hemsworth (unless I'm using him), Logan Lerman, Michael Fassbender (unless I'm using him), Misha Collins, Nash Grier, Orlando Bloom, Paul Wesley, Sebastian Stan, Tom Ellis, Tom Hiddleston, Zac Efron, deceased faces.
Animal abuse, played out child abuse, blood-related incest, abortion plots, miscarriage plots.